During this phase it is important to consider traffic management and sustainable construction practices to reduce environmental impact. Asphalt is exposed to extreme conditions, including heavy traffic, weather exposure and natural deterioration. Regular maintenance can help extend the life of asphalt and reduce long-term costs.
Phase 4: maintenance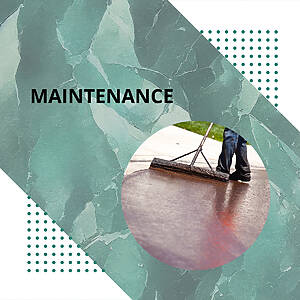 Maintenance and conservation of the road surface is crucial for the asphalt life cycle. Regular maintenance activities, such as repairing cracks and applying sealants, can delay asphalt deterioration. However, at some point in the life cycle, maintenance will not be sufficient and the asphalt pavement will require more significant intervention, such as a structural overlap or the remaking of the surface
Phase 5: sustainable dismantling
Responsible demolition techniques, which aim to preserve the quality of existing materials and minimize waste, are essential for sustainable asphalt management.
Phase 6: recycling
One of the pillars of sustainable road surface reconstruction is asphalt recycling  and bitumen recycling. Asphalt is entirely recyclable, which means that old materials can be transformed into new ones. 
In the production phase of the acronym RAP of "Reclaimed asphalt pavement", Recycled asphalt is mixed with bindersFreschi to create a new flooring.  This phase offers the opportunity to adopt sustainable production practices such as the use of energy-efficient technologies and the search for more environmentally friendly binders that can help reduce the environmental impact of asphalt production.